Keystone Valley Regional Fire District
2019 KVFD INCIDENTS
MONTH:
FIRE:
EMS:
JAN:
21
108
FEB:
18
94
MAR:
25
108
APR:
23
82
MAY:
20
101
JUN:
25
106
JUL:
AUG:
SEPT:
OCT:
NOV:
DEC:
Total
132
599
PAST CALL STATS
YEAR:
FIRE:
EMS:
2018
248
1155
2017
237
1137
2016
313
1187
2015
284
1157
2014
323
1142
2013
291
893
Web Counters
Website Visitors
Since
March 7, 2013

Visitors Today
Aug 26, 2019

By KVFD
October 3, 2018
During the renovation of our Central Station, the bell and siren were restored or replaced. So now it will be used for fire/rescue dispatches from 8A-8P daily. A long tone is being reserved for use for disasters and emergency messages.
For the Latest 10 Responses and active calls please see kvfd8.com.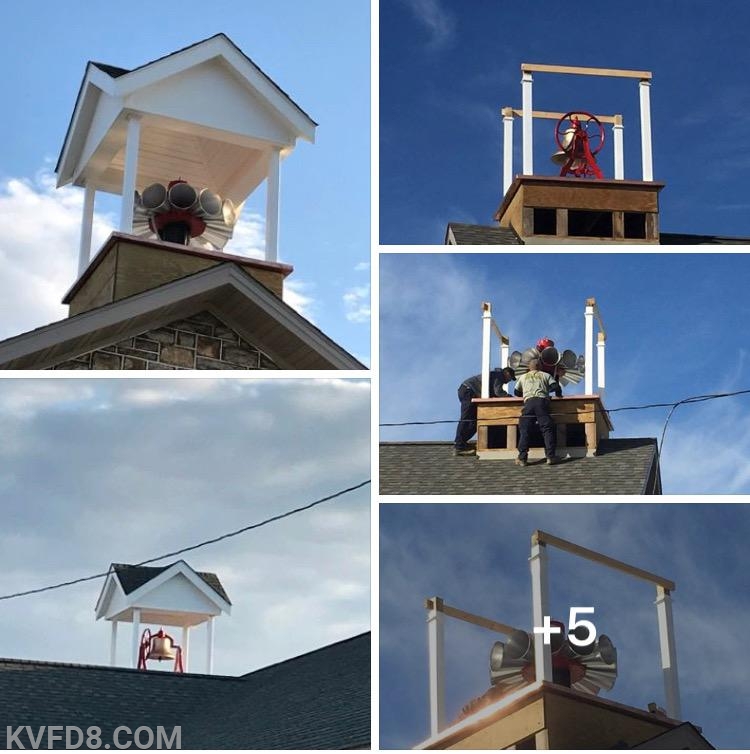 The newly re-conditioned and recently installed warning devices. The siren will activate for all fire/rescue dispatches. from 8AM-8PM.
Debbie
October 03, 2018 at 5:44 PM
Will it go off for curfew like before??
Keystone Valley Fire Department
October 03, 2018 at 6:13 PM
Our Board of Directors could approve that if the Borough Council approves. But there has been no formal discussion yet.
Joanne Smith
October 03, 2018 at 8:55 PM
I may not be there to listen to it but it brings me great joy to know it's back!!!
Keystone Valley Fire Department